Designed by Olivier Racoupeau, the lines of this Azzuro 53 are reminiscent of long distance cruisers Allures and Amel. Where the first features a centreboard and the latter a fixed keel, the Azzuro chooses the best of two worlds with her lifting keel. Her depth can thus be reduced from 3 meters to just 120 centimeters / 4 feet, making every estuary, small port and lagoon reachable. At three meters, the keel counters her powerful rig (Hydranet) efficiently, making for fast and comfortable passages. Foam insulated (45mm), this passage maker allows for all territories. Never mind the icebergs, her hull is constructed of alloy 5086, metallic state H111, profile alloy 6060. Impatiently, Mora Mora pulls on her mooring lines, waiting for a new owner to give her the tender love and care she has been missing for the last few years.With her perseverance she has managed to convince the owner of a competitive asking price in order to keep room for a cosmetic refurbishment.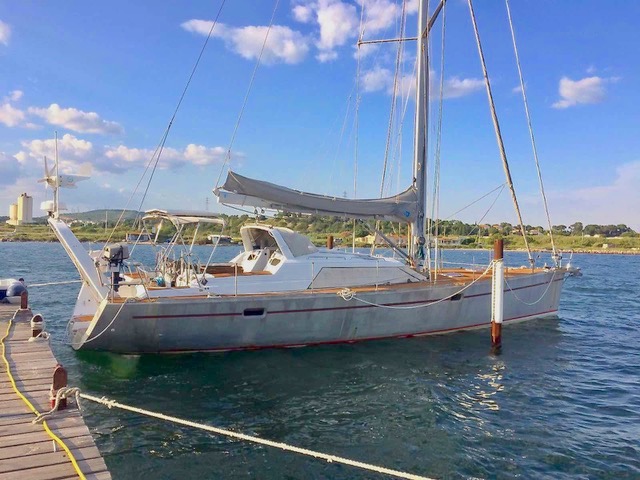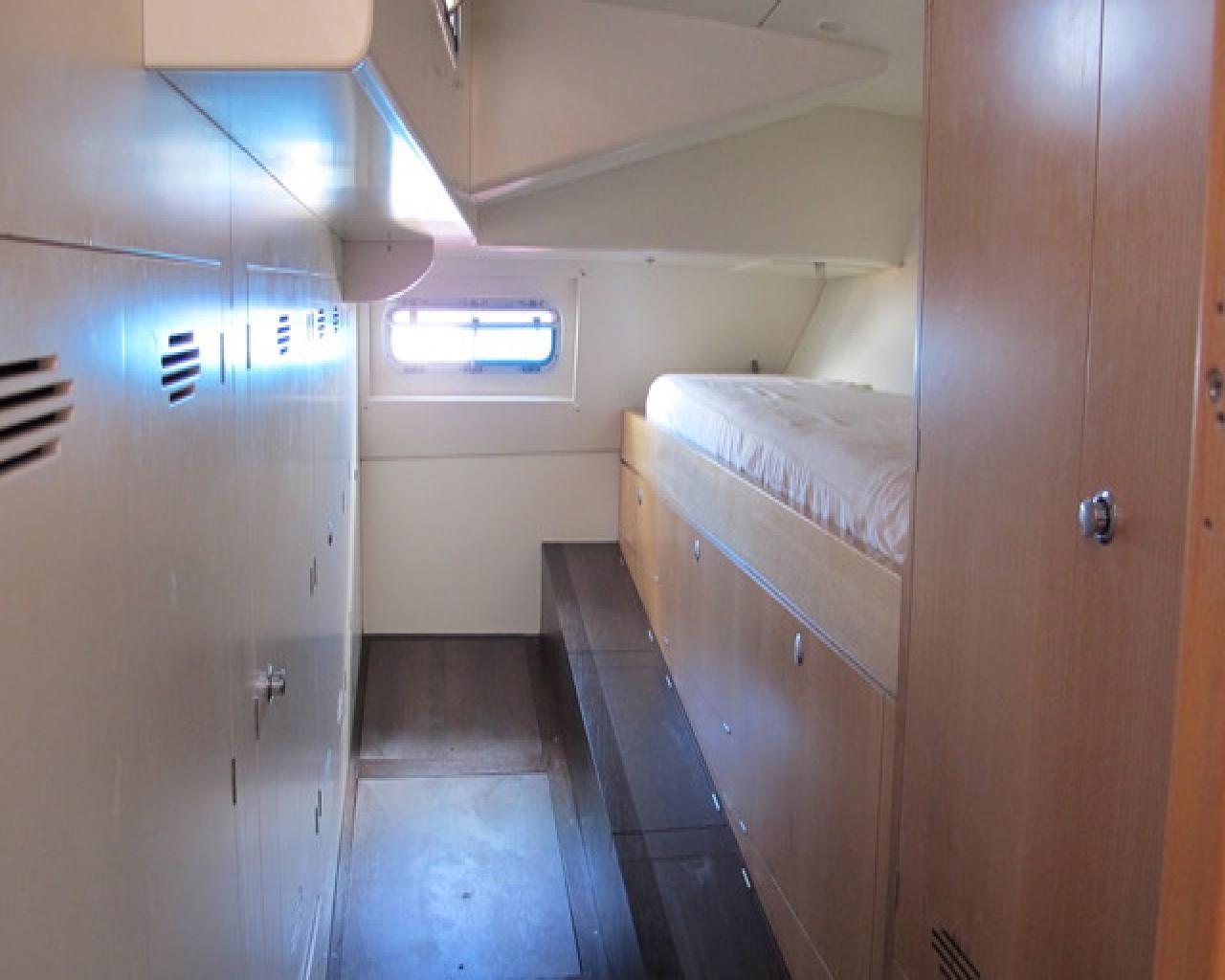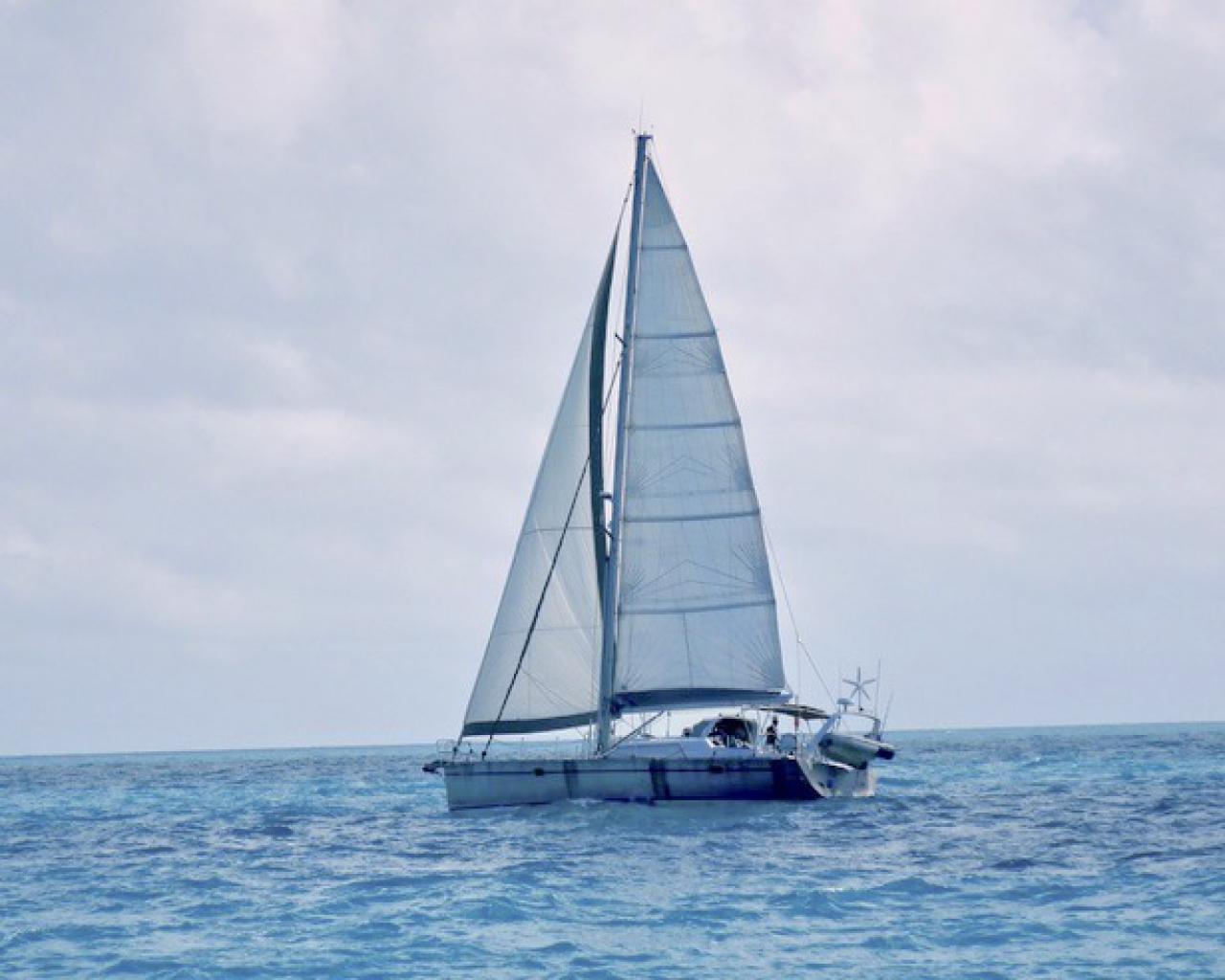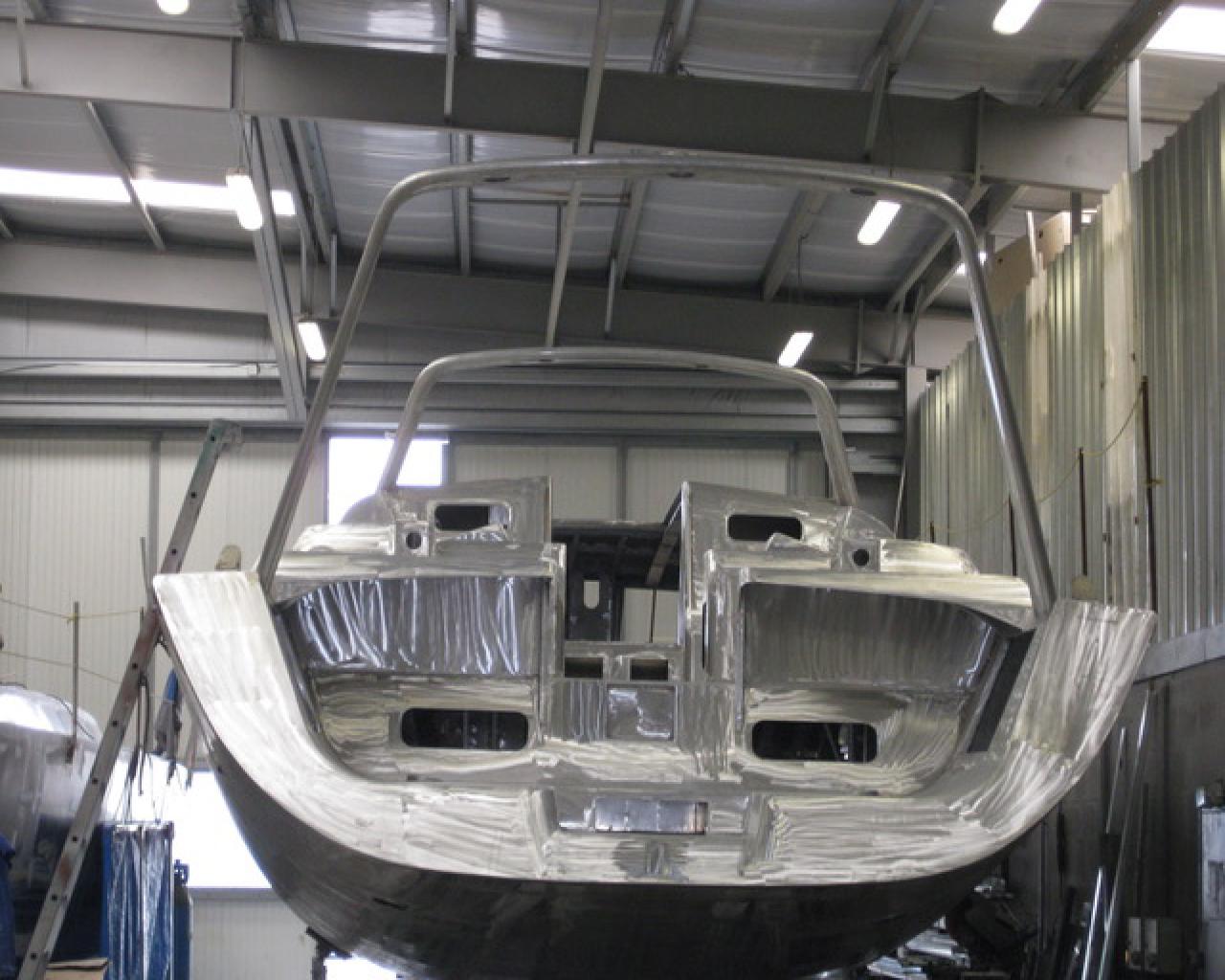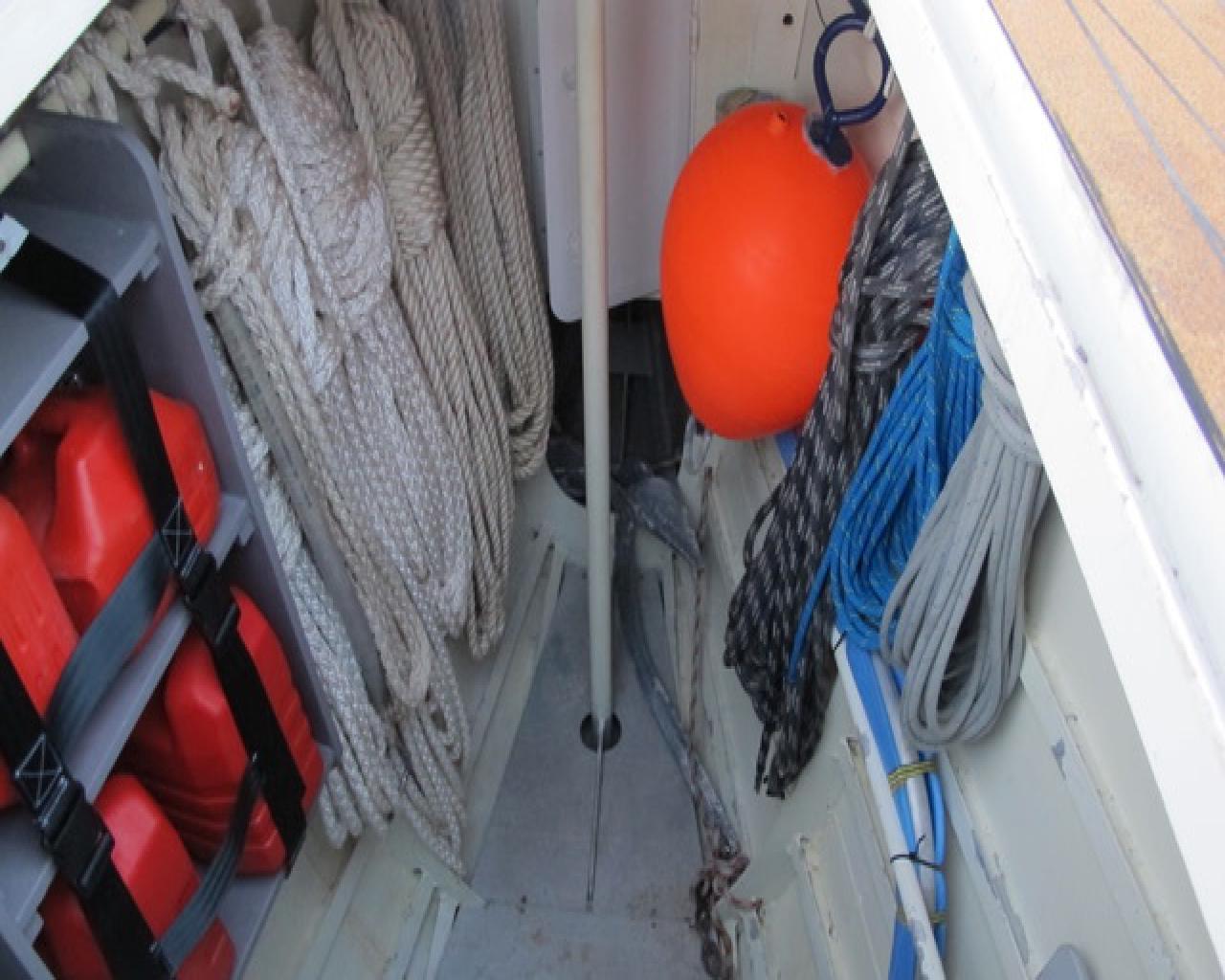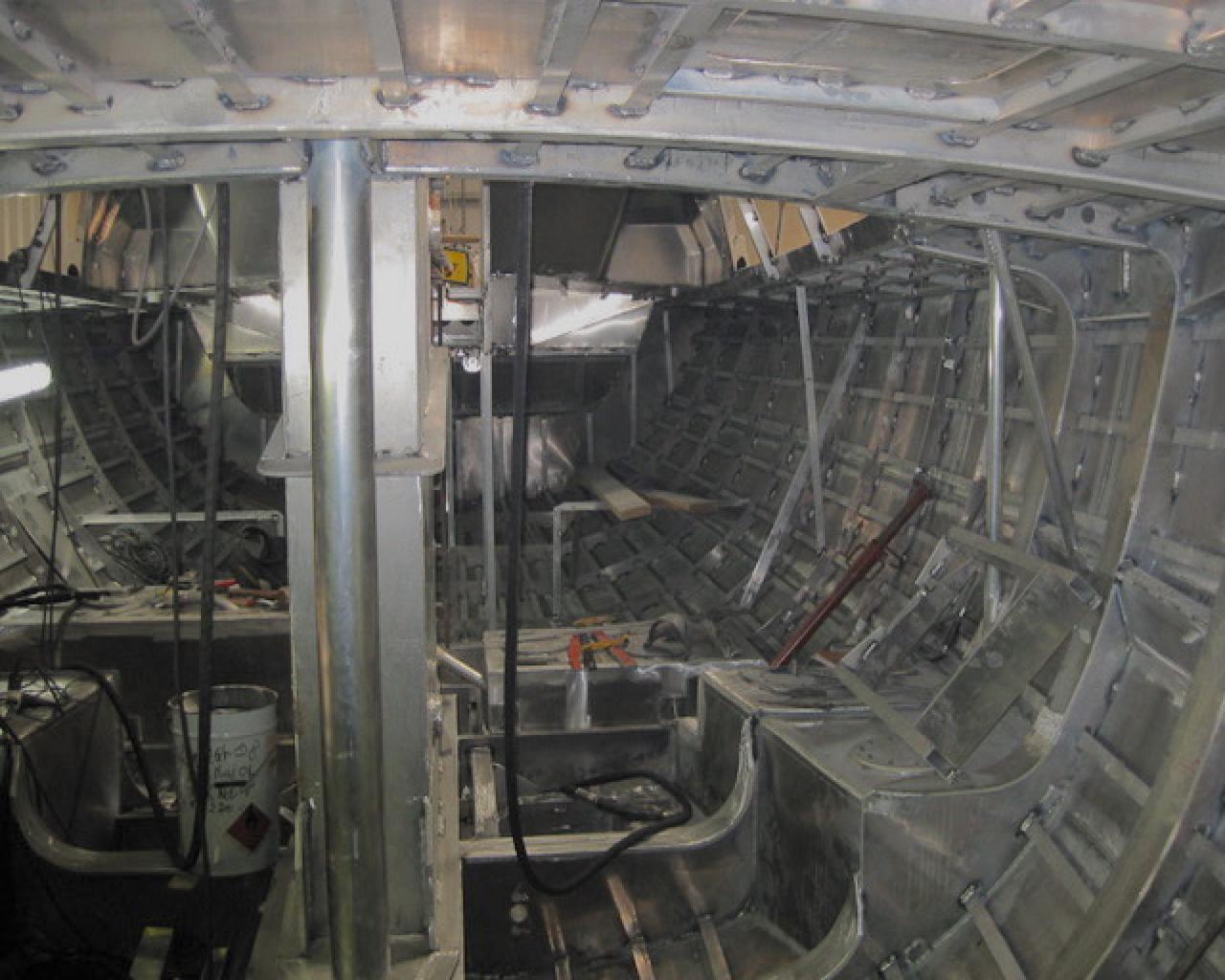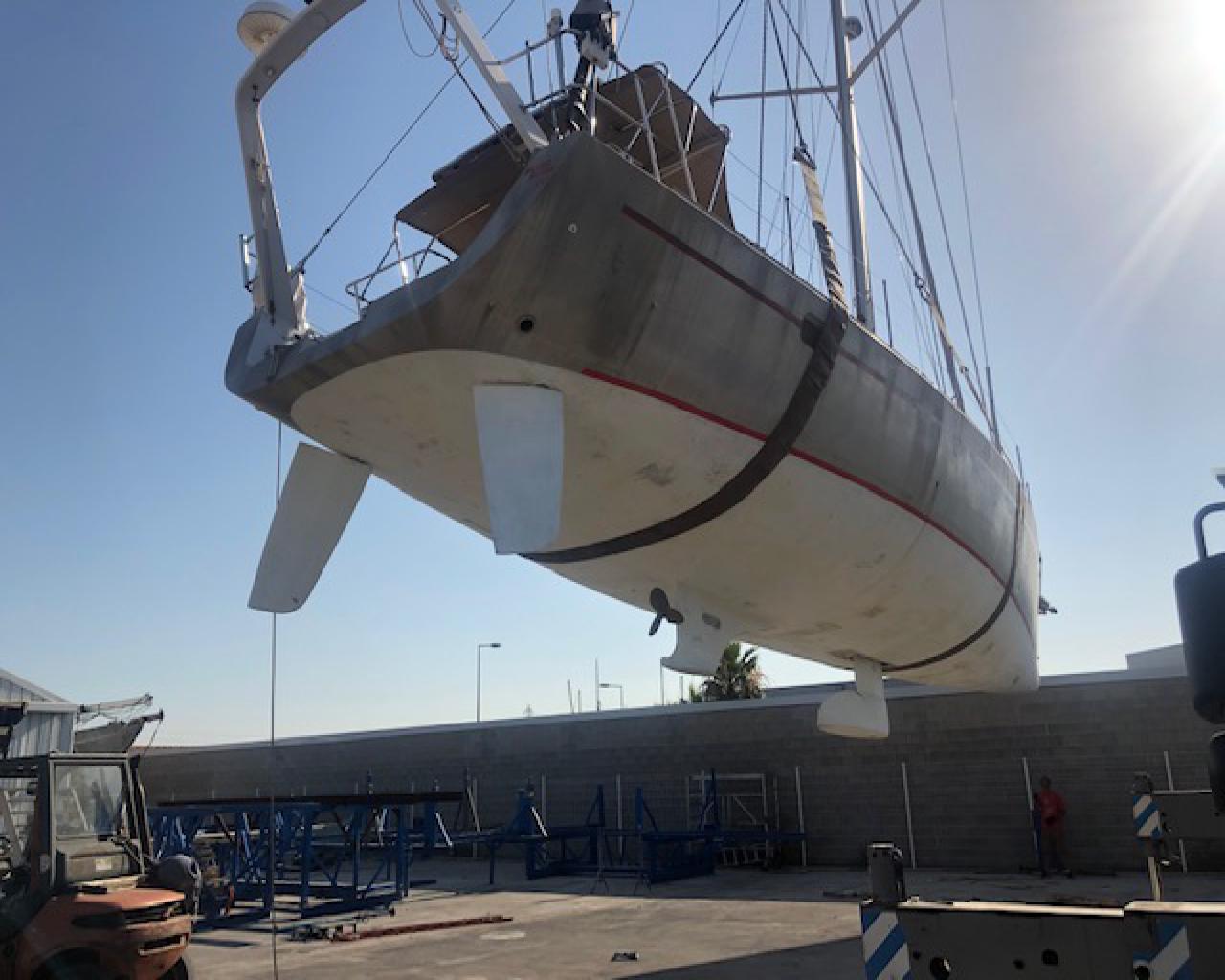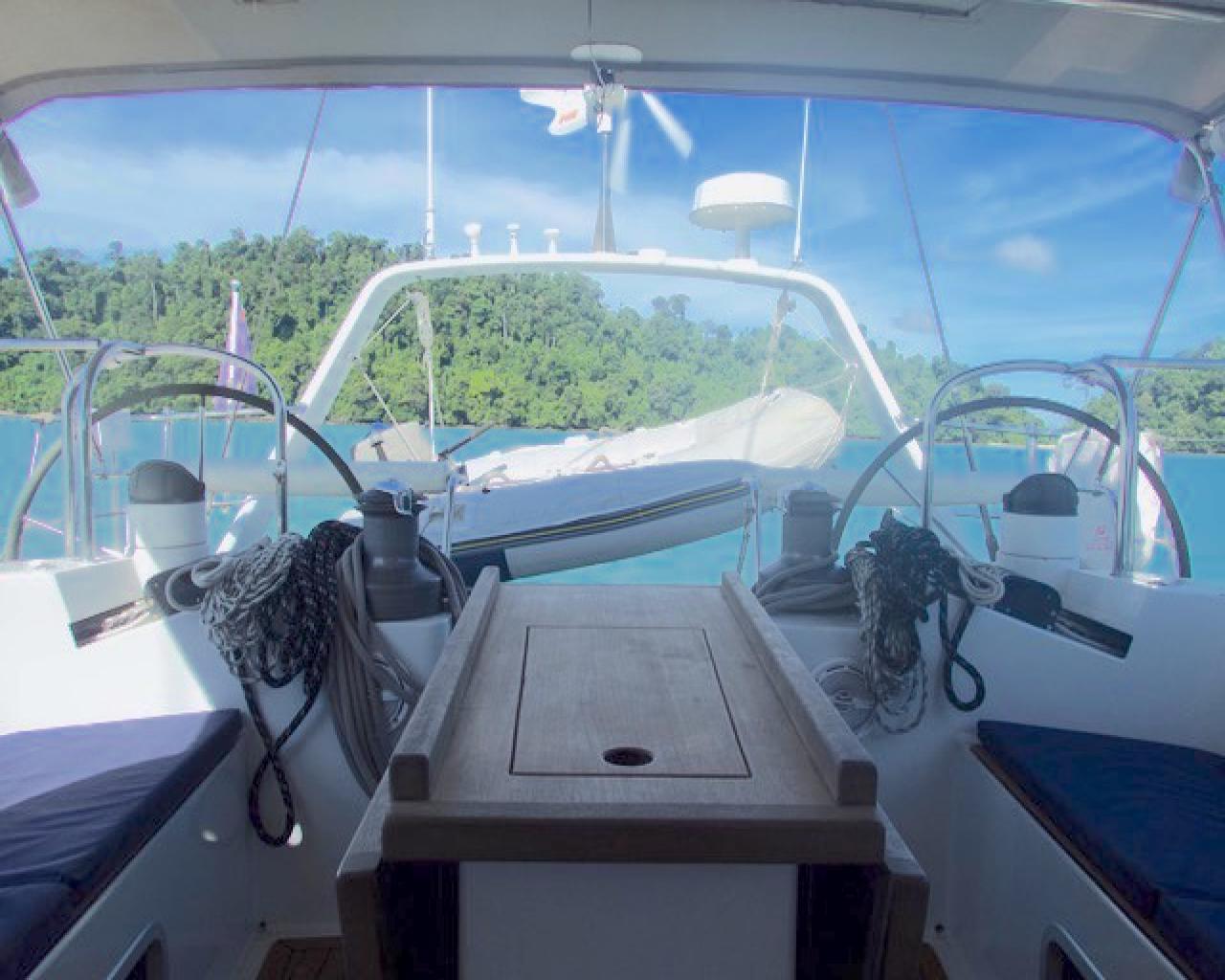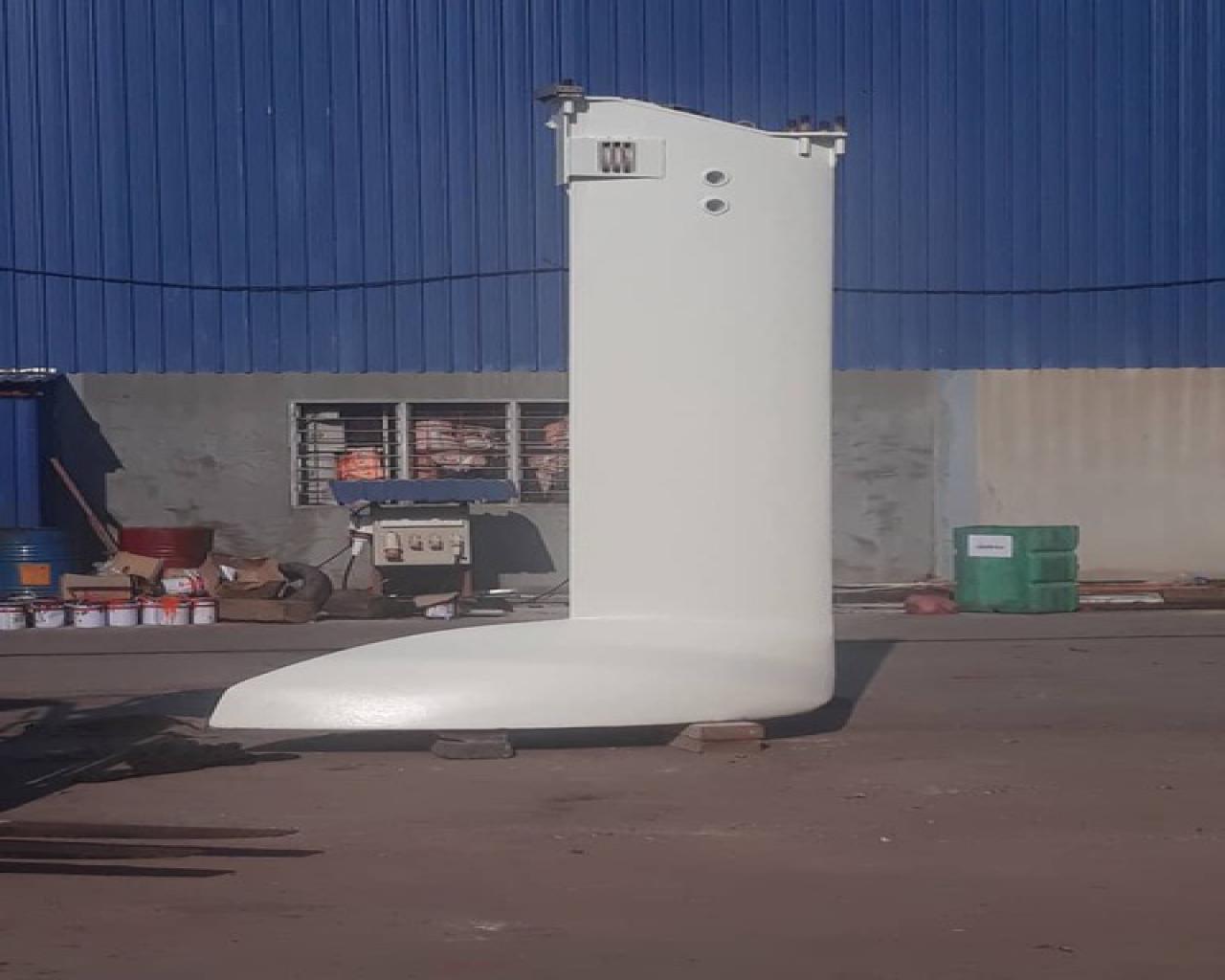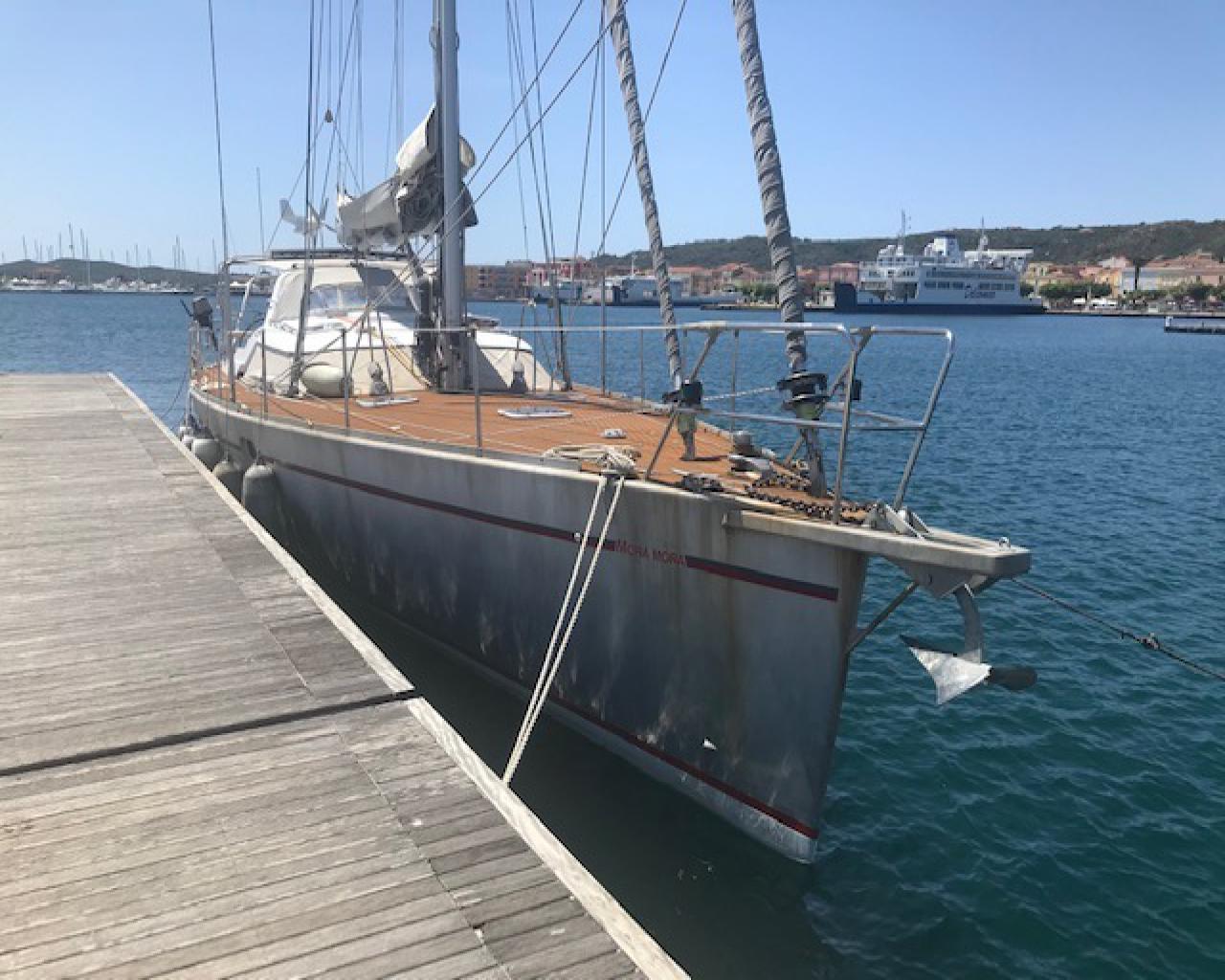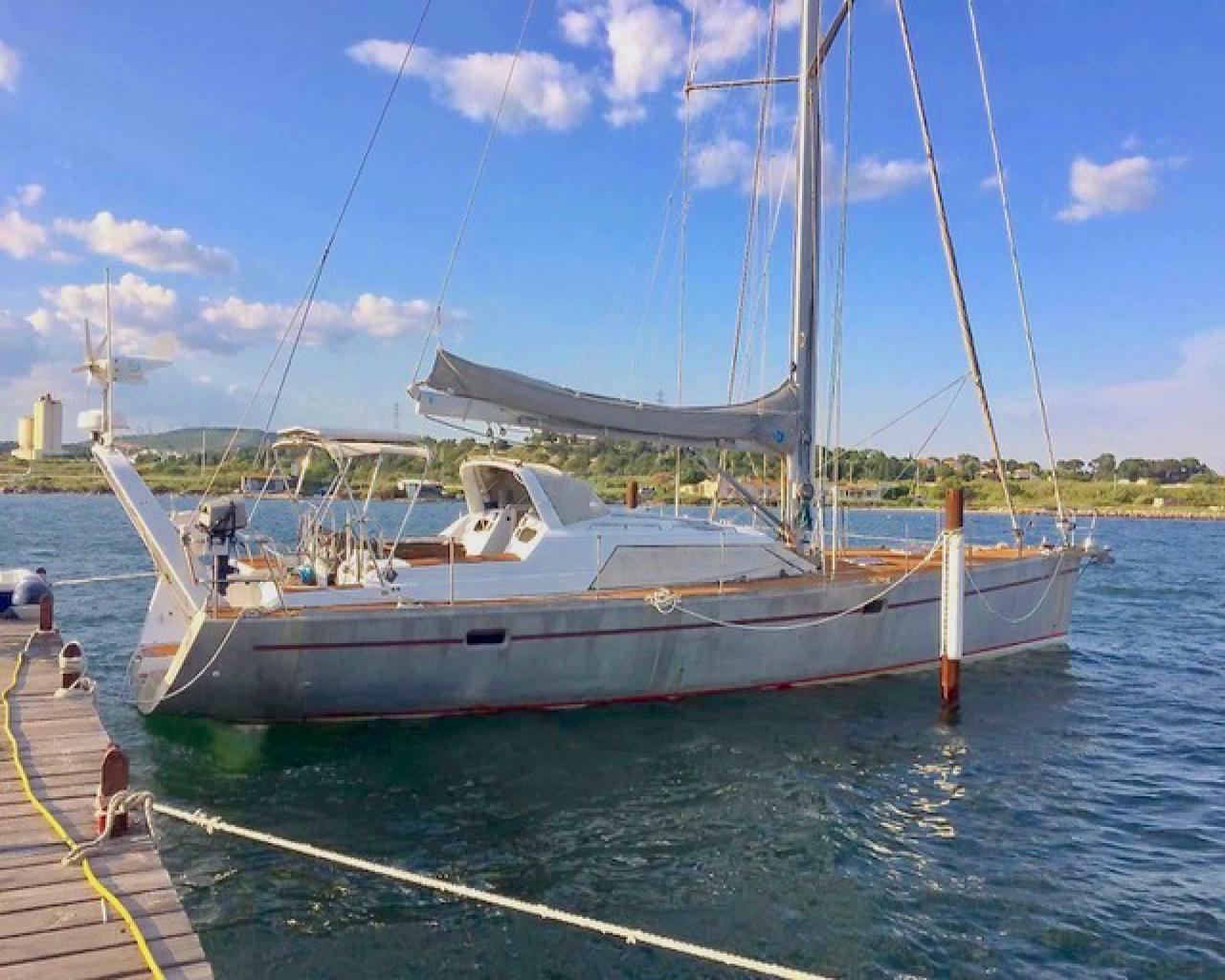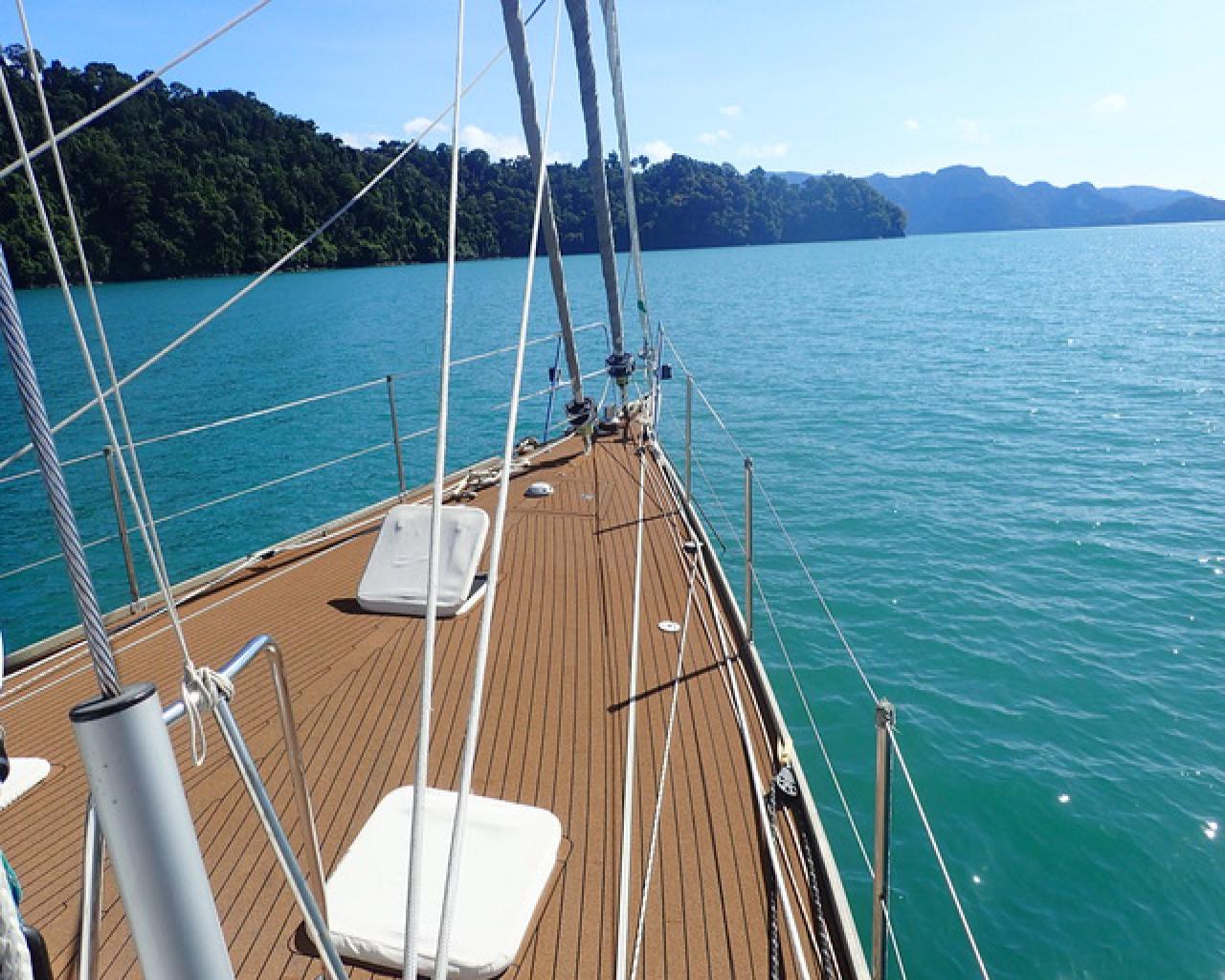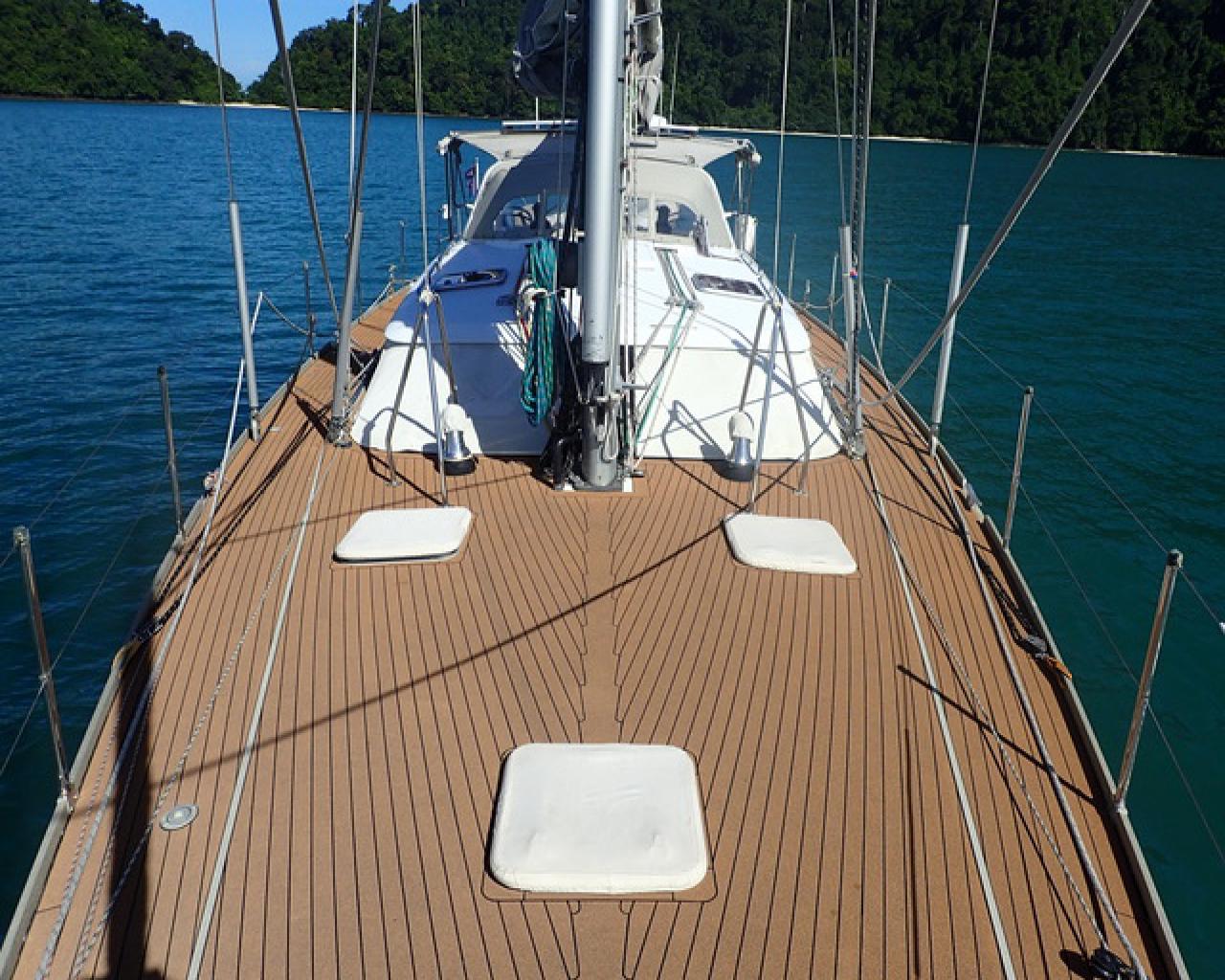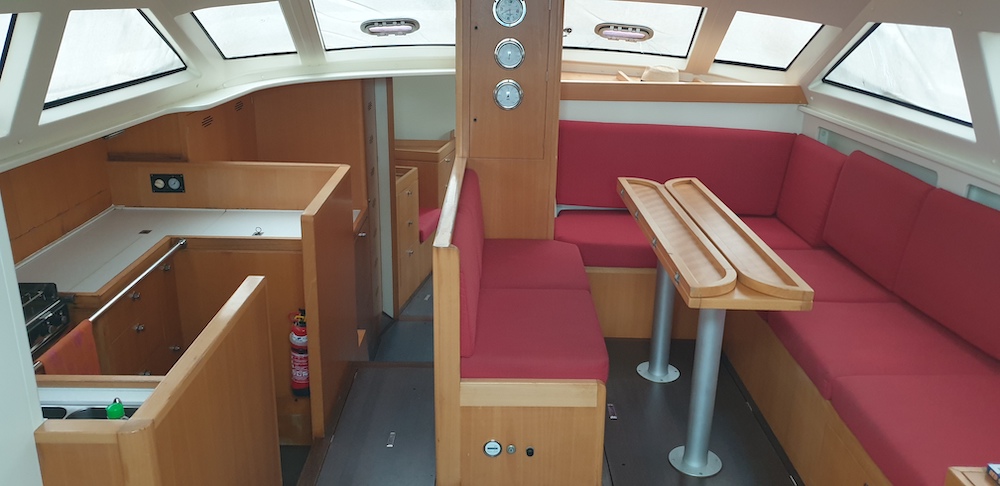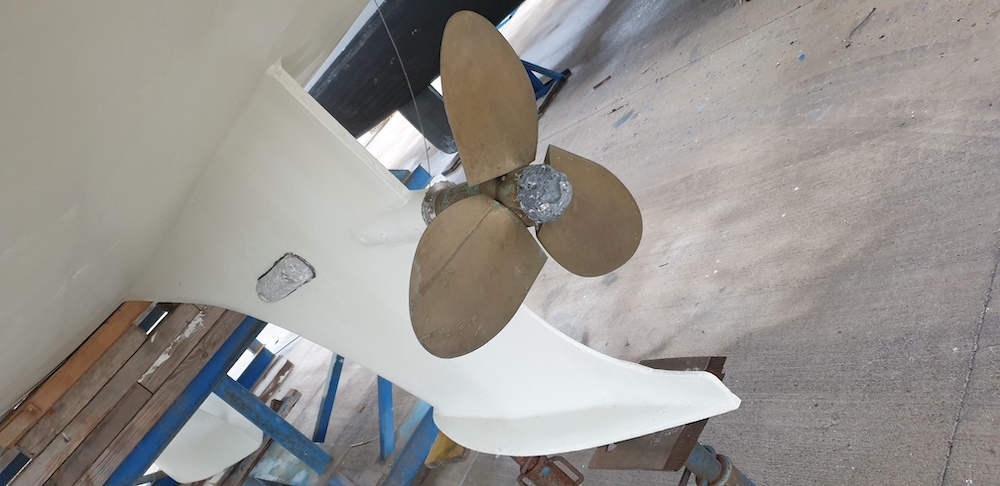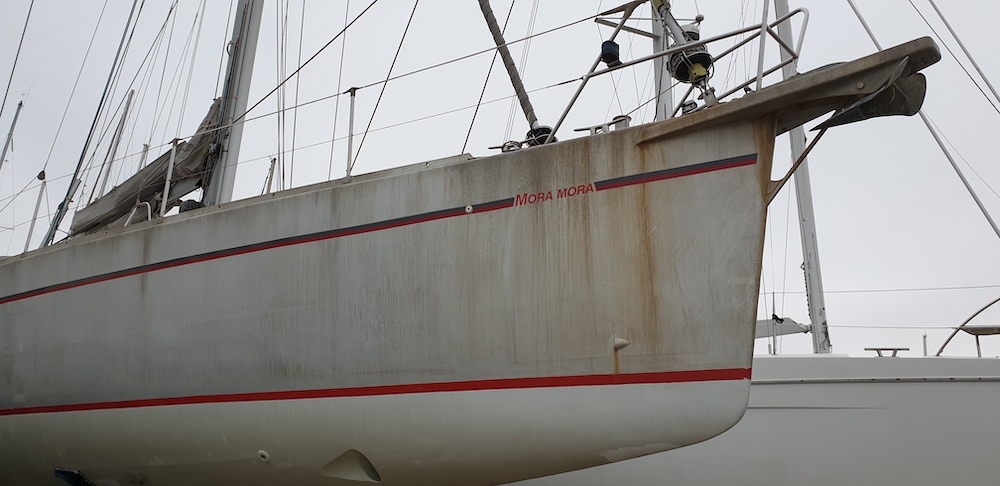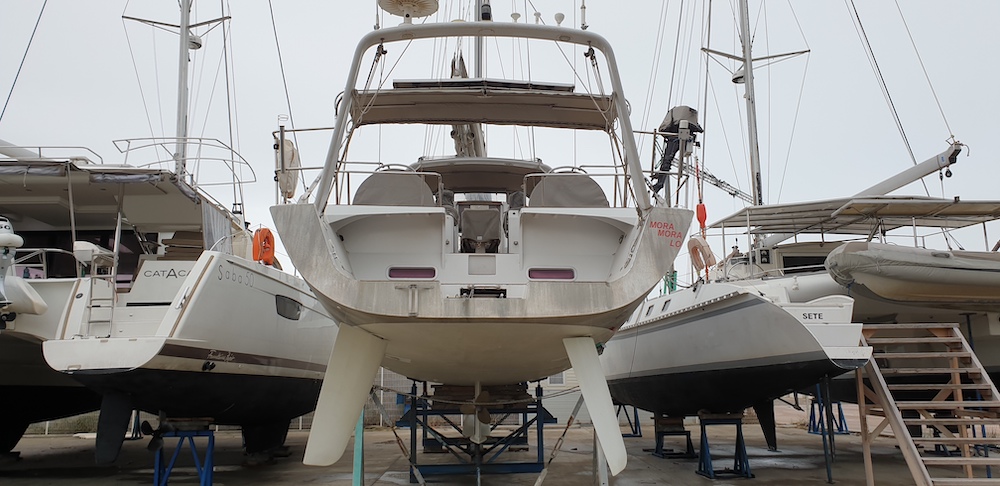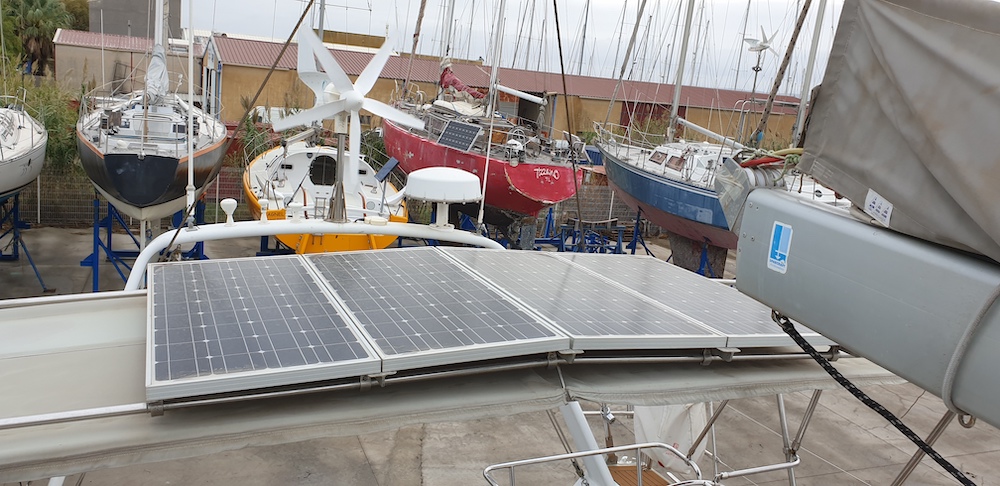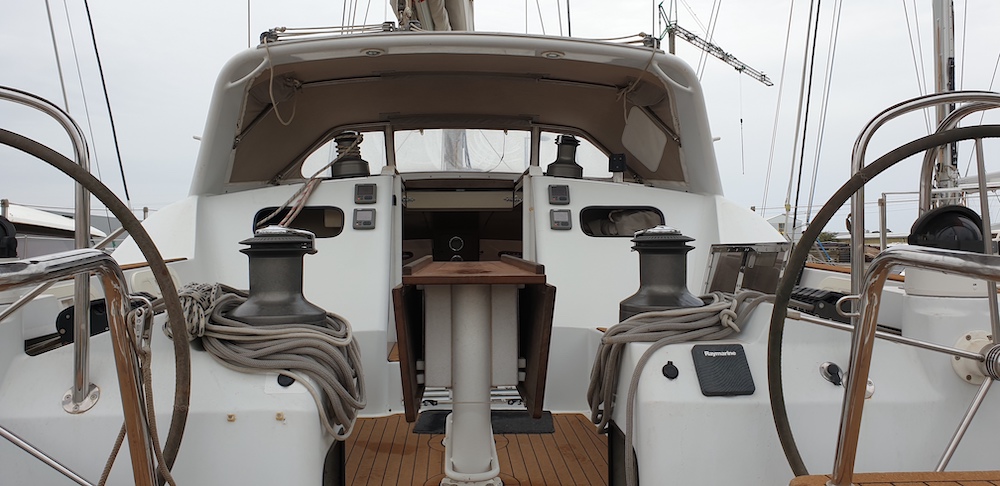 Brand/model Alliage 53
Length 17.04
Width 4.8
Draft min 1.2 (m)
Draft max 3 (m)
Material Aluminium
Cabins 3 Cabins
Built 2009
Location France
Price

€449,000.00

VAT status Paid
Machinery
Engine: 85 HP (Nanni)
Propeller: maxpro 22

Bow thruster: Sleipner in tunnel: power 95HP
Sails and rigging
Mainsail surface area: 68 m2 (hydranet Incidences)
Genoa area: 62 m2 (hydranet Incidences+ revision Sterne voile à Sete)
Solent surface: 30 m2 (hydranet Incidences)
Storm jib : 8.5 m2
Asymmetrical spinnaker: 100 m2 (Impact)
Deck fittings
Winches Lewmar Racing
2 x 65 CST
2 x 54 CST
1 x 54 CST electric
Mooring
Cobra 20 Kilos : 80 m X 12 MM + 100 m cablot
Fortress x 50 M cablot
Delta 10 kilos x 5 m chain + cablot
Windlass Lewmar V4 1600 W
Electronics
Autopilot RAYMARINE ST 7002, S3G gyrocomputer, rudder indicator
Compass and power unit L & S 50 ST (new group 2020)
Navigation system RAYMARINE ST 70
Radar + AIS
VHF Icom IC M603 DSC
GPS RAYMARINE 435 coupled to maxsea + GPS 432 in redundancy
Wiring Iridium GO
Seatronics Alizés 2 PC (new unit with 2 years warranty) + Neovo 17' screen
Maxsea time zero + cards
Portable acer (W 7) with maxsea in redundancy with portable GPS and AIS
Electricity
Service batteries : 8 x 120 A (Victron new 2020)
Starter battery: 1 x 100 A (new 2020)
Bowthruster battery: 2 X 50 A (new 2019)
Windlass battery: 2 x 100 A (new 2020 in the peak AV in addition to the park servitude)
Wind turbine: ATMB D400 (overhaul of the Navibois 2020 shipyard)
Watt&Sea: revision 2019 (hydro cruising 600)
Electrical converters: 1 x 1000 W & 1 X 2000 W
Batterie monitor: mastervolt BTM3
Interior
Joineries : wenghé & okoumé
U-shaped kitchen with fridge 220 L
An owners' cabin (drawer and cupboard) with a complete bathroom (shower and toilet).
A guest cabin
A technical cabin with a sea berth (with lee cloth)
Extra remarks
Aluminium
Deck and deckhouse = 4 & 5 mm
Decks = 4 & 5 mm
Freeboard = 6 mm
Bottom = 8 & 6 mm
---
Keel

3T bulb bolted on keel web forming a 12 mm sheet metal box with stiffener. The keel is raised on a Tufcot slide by a 6-strand spectra hoist driven by a 4.5 T electric winch (completely overhauled in 2019, including a new winch).
This inventory is given as information, is not contractual and not engaging in any way the responsibility of the broker
Your broker
Blue Yachting
boote@blue-yachting.de
Blue Sailing GmbH | Ferdinand-Porsche-Str. 13 | 28237 Bremen | Germany
Contact your broker